Send to Kindle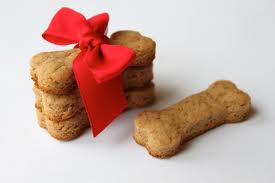 As most of you know, we foster dogs through a wonderful organization called PawsCo. Our job as fosters is to transition the dog from a shelter environment, an unfit home or an otherwise bad situation. Our last dog was an adorable little dachshund mix with a blond scruffy coat. She is a lap dog in the house, sweet and gentle, but outside? She turns into Devil Dog. She growls at cyclists, cars wheelchairs and strollers. She is aggressive and threatening when she is surprised by an oncoming object.
At PawsCo, we have access to a wonderful trainer named Megan Hill, who helped us train Chloe by what she calls a "waterfall of treats". Being outside is very anxious for Chloe, because she was found on a highway wondering around. In order to survive, she had to be aggressive. Our job is to teach her that being outside is fun and safe. So, we go outside and start giving her treats for no reason…just for being outside. Then, we start tapering off, and give her treats any time that we see a car or anything else that makes her growl. All the while, we taper off the treats until she can walk outside without growling and feeling anxious.
The same process occurs when you bring a new employee into your organization. You don't use treats, you use accessibility. Most of my clients think their job is over when we hire someone, but really, their job is just beginning. You have to teach your employee the job. NO ONE walks into a position and knows how to do it to your satisfaction without your guidance and input. Be available, be accessible, and check on your new employee often. As they become more confident in their role, then you can back off. Simply stick your head in their office and ask how they are. Ask how you can help. Ask what questions they have for you. Your commitment to their training will benefit you in ways that you can't know right now, but in the future? You have just hired AND TRAINED your a-list candidate: the one that has your back and performs amazing things for you and your company.
As for Chloe, she got adopted last weekend by a wonderful couple in Evergreen. They go on walks with a lot of treats, while she is adapting well to her new environment and loving every minute of it.
And the Smiths are getting the house ready for our next beloved dog. Happy training!