Send to Kindle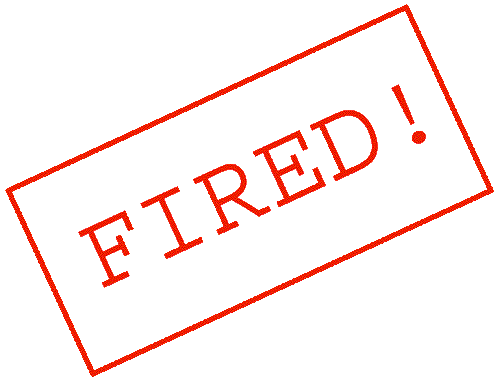 A few weeks ago, I received a phone call from a frantic client who had to fire someone. She was late, she was dropping balls, and worst of all, there had been multiple client complaints. He tried everything that he could to get her up to speed: he sent her to training classes; he moved her office into his; he wrote list after list of processes so that she could learn… nothing worked. After 2 years, it was time to let her go.
My client was just horrified to take this action. He kept saying how nice she was, what a good person she was, and how much he liked her. Yet, she wasn't getting the job done. He was doing her job AND his, all the while paying her to do a job not well done.
Here is the bottom line: if someone isn't successful in their job, they aren't happy. If they aren't happy, they aren't successful. They have to LOVE their job to be good at it. If they aren't good at it, then everyone loses. Your job as their boss is to recognize when someone isn't being successful, and do everything that you can to help them be successful. Then, if that doesn't work, you need to let them go. You deserve an employee who loves working for you, and your fired employee deserves a chance at happiness. If it isn't working for you, then it isn't working for them either.
What I really appreciate about this client is that he isn't excited about firing this person. He isn't making this decision lightly, and it doesn't feel good to him. This time, we will hire the right fit by going through the A-list Interviews 7 Step Process, so that this doesn't happen again.