Send to Kindle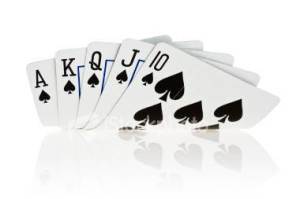 Last year during the World Series of Poker, there was a gentleman who made it to the final table and was the first person to lose. He came in 9th place. This year the same gentleman made it to the final table where he tweeted to his network "Not going to get 9th place again." Guess what happened? He got 9th place again. By the way, the chances of a person getting 9th 2 years in a row at the World Series of Poker is 1 in 42 million.
Many of my clients will call me and say that they aren't getting the right candidates to the table. I ask them to tell me what their job ad says. I am always a little taken aback by the negative language that people use, like "If you can't be on time, don't apply." I guarantee that when candidates read that line, they see "if you can't be on time, APPLY." And they do!
If you truly want to transform the candidate pool, change your language, starting with the job ad. Begin by asking for what you want, not what you don't. Then share your mission statement and talk about WHY you are in the business you are in. Simon Sinek wrote a book and shared a TED talk called Start With Why that describes fierce loyalty and invested interest when people understand why you do business. Write about the people that you help and how the position will impact them. Describe the position and how it will contribute to the organization, your staff and your clients. If you want to win the game of staffing, then ask for the A-list candidates that you desire and leave 9th place in the dust! I'm ALL IN! Are you?