Send to Kindle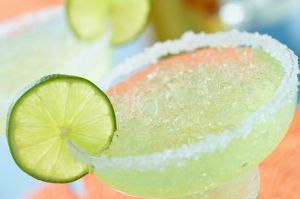 When I owned my restaurant, we would have really busy times, and in those busy times, I would jump behind the counter and help my staff serve our customers. I was notorious for making margaritas by the bucket. I would go into the basement, get out the tequila, lime juice, triple sec, and apple juice (our secret ingredient) and literally create buckets of margaritas to serve with our amazing enchiladas and nachos.
While my staff was thrilled to have me help them get our customers served as quickly as possible, it was a short term fix to a much larger issue. When we would get hit with a rush of people, as the owner of the company, my time was NOT best served by helping out my staff in the moment… my time was best served by getting more staff on the floor in order to help the customers get their orders. In other words, I needed to focus on the bigger picture… why we were short staffed at all in that moment.
Three years into owning the restaurant, I quit making margaritas. I refused to step back behind the bar to help, but instead I would begin calling to get more people on the floor. When I hired a general manager, it became his job to make those calls, and my job was to make sure that we had enough staff trained and ready to go for the busy times.
I see this all the time with my clients. They spend their time doing the extra work when they should be spending time looking at the business as a whole. In other words, make your margaritas on Saturday, and focus on your whole business during the week.
¡Olé!