Send to Kindle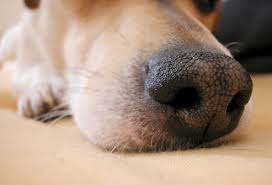 As animal fosters, our job is to bring dogs into our home and get them ready for their new forever home by loving them, feeding them, and playing with them. It is such a fulfilling and satisfying way that our family gives back. Other people view fostering differently. There was one woman who wanted to volunteer. She stated up front that she would "only foster dogs with a certain snout", and currently she has never fostered a dog.
I have some people that want to discuss their hiring with me, who present similar requests. They will only work with people who attended a certain university. They will only hire people with a certain GPA. They will only have staff members who are members of certain organizations. And to what avail?
The organization that we foster through has a policy that they do not discriminate against people who want a dog. You don't have to have a white picket fence and a doggy door to adopt a dog; you just have to provide a loving home. At A-list, we also do not discriminate against candidates – you just have to want to hire the best fit possible or you have to BE the best fit for the job.
The ultimate irony is that I have hired people from 16-85 years of age, each different types of people from varying backgrounds, because we focus on 3 things: working well with others, ability to do the job and passion for the job. Nothing else matters.
And the volunteer who wants only dogs with certain snouts? She probably won't foster. The employers who wanted certain GPA's? Statistically, they won't be happy with their hire. And, I don't work with people who want certain noses. I work with clients who want to have the best person on their staff and are willing to look past noses in order to find them, because it works.