Send to Kindle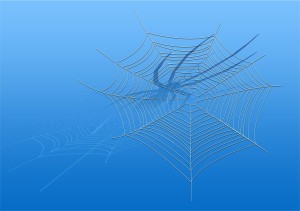 Imagine being in an interview for a job that you really want. The interview team is a panel of people not talking, asking you pretty hard questions, and you are concentrating solely on impressing them. All of the sudden, one of those people points out that you have a spider crawling on your shirt. What would you do? Would you scream? Jump up and run? Brush that spider off and then kill it DEAD?
This actually happened to a poor candidate that we interviewed this past week, and he calmly brushed the spider off his shirt and continued his interview gracefully. Then, he joked about being Peter Parker.
We all laughed uproariously. He followed up later that day with a thank you email for the opportunity to interview, expressed his desire to come back for the final round as he really wanted this job, and he signed his email: "Your friendly neighborhood spider man. "
I have spent hours talking to my clients about what to look for in candidates, and the ability to handle difficult situations is invariably one of the top qualities that my clients want. An employee who can laugh at themselves and the situation, handle it gracefully and leave you impressed in an awkward set of circumstances is someone you have to hire.
And as for Spiderman? He comes in this week for his final interview for… you guessed it, a web developer.