Send to Kindle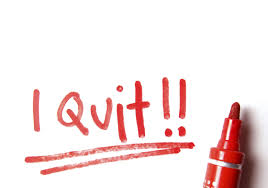 Many people may not be aware that before I became an interviewing specialist, I owned and managed a restaurant in Boulder, Colorado. When I owned the restaurant, I hired a manager who committed several crimes right under my nose. I really had no idea how bad it was until my 2 best managers at the time came to me to turn in their notice together. They sat us down and told us horror stories about what it was like to work at my place of business and ultimately mine and my family's second home. We fired the manager effectively immediately. After the fired manager was gone, the complaints really started pouring in… My employees suddenly felt they could freely speak about this former employee. We had lost really good staff and continued to have turn over as a result of this incident. If it were not for the courage of our two managers, who at the time were ready to quit, I still would not have known.
I had heard complaints before from other staff members, but I didn't really take them seriously. Looking back on it, I should have. So, why didn't I? Because the complaints seemed so minor. "He didn't do his side work right." "He didn't wipe down the counters." "He makes me do his work for him, even though he pays me for it." I simply thought people were just blowing off steam.
After we fired him, I asked my staff: 'Why didn't you tell me that he was stealing money/inventory/food?"  And the answer was always the same: "Beth, I tried to talk to you about this."
The biggest complaints that I hear from my clients is that they wish their employees would be more forthcoming about problems in the business/department. But, the employees say, "If you don't take my small problems seriously, how am I supposed to talk to you about the big stuff?" In other words, those early, seemingly minor, complaints are opportunities for employees to see how you handle the little stuff. They are trying to figure out if you will hear them with the big stuff. They will talk to you about the tip of the iceberg as a way to begin the conversation about the bottom of the iceberg.
Your job as the boss is to take complaints very seriously, even the smallest of them. Usually, if you have an employee who is willing to come talk to you, the problem is bigger than they indicate. Use this opportunity to really look at the work environment that you are providing and make sure it is operating the way that you intend. Don't ignore it, or you will be "the last to know".