Send to Kindle
The single most beautiful resume I have ever seen was written by a woman who stood up at the end of the interview and screamed at my 7 person interview team while banging her fist on the table "I AM NOT FINISHED TELLING YOU ABOUT MYSELF!!!" We had her escorted off the property by security.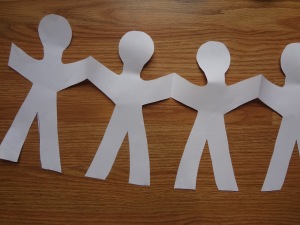 The system of screening candidates is backwards…we spend time within the application process by meticulously reviewing resumes when we are really better off spending our time in the interviewing process. Why don't we? Our culture has told us we can effectively screen people by reading resumes. You cannot. A resume is simply a marketing piece for the candidate. If a sales person brought you a brochure, you would read the fine print. You would ask yourself "What is the catch?" If interested, you would call the salesperson and ask questions, but you wouldn't take the marketing piece at face value. So why do we in screening resumes?
People on paper aren't the same as people in person. Randy Smith, A-list Interviews Resume Reviewer Extraordinaire and head to our XLR8 Application Services, says that the better someone looks on paper, the worse they are in person. And you know what? He's right.
If you have ever worked with me in finding your next A-list employee, you went in blind to an interview without looking at resumes of the candidates you are interviewing. My clients have said that not looking at resumes before an interview actually let them focus on the person in front of them. They listen to the candidate, and the candidate gets a more genuine experience with the company.
My best advice is to spend your time interviewing, not reviewing resumes in order to find your next best employee. You will be amazed at the difference it makes in finding the ideal person for the job.