Send to Kindle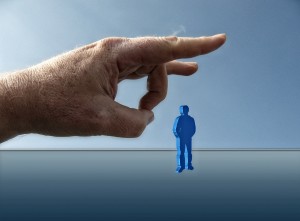 The question that every client invariably will ask me when we begin to develop their interviewing process is, "Why can't I hire good people?" My poor clients are often doing their full time jobs and the full time jobs of other employees. My clients are tired, burned out, and are starting to hate the work they do because they need good help and are feeling overwhelmed. One client confessed to me that he hated going into the office every day because his direct reports will have put piles of work on his desk that ultimately belonged on their own desks. And his question to me is, "Beth, why can't I hire good people?"
My answer? Because you don't need good people. You need good employees. There is a big difference.
Think of it this way: I consider myself a good person. I vote, I recycle, I save dogs, I take good care of my clients. I hold the doors open for people, and I honestly care about our planet. Like I said, a good person. But if you put me in front of a computer for 50 hours a week with a set of headphones doing internet research, I would lose my mind! I would become a lunatic with a road rage problem! A good person, but a terrible employee, because I am in the wrong job. I need to be with people, working with people, talking to people, or I am not happy or productive.
Hiring good employees means that you hire people because they are in the right job. Hiring good people and putting them in a job they hate makes them bad employees. So my advice? Do not hire good people – hire good employees.