Send to Kindle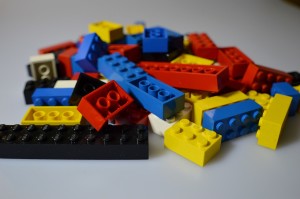 One dreary Monday morning, a friend of mine dragged himself into his weekly staff meeting. Sighing deeply, he prayed that his enormous coffee would somehow get him through the worst time of the week… the weekly staff meeting. BORING!!!
This week, however, his manager came in and dumped a huge bucket of Legos on the table. He grabbed the flat green stand, attached three Legos to it, and turned to the employee sitting to his right and said "Take 3 Legos, add it to mine, then pass it to the next person. Let's see what we can create." Then, the manager went on with the regular staff meeting. Same format, same information, but the atmosphere had dramatically changed. What the team created was an unnamable, indescribable Lego blob, and a whole lot of laughter on a dreary Monday morning. My friend bounced back to his desk with a spring in his step that had nothing to do with his huge cup of coffee.
What transpired after that was mind blowing. The team got closer, created more, cooperated more, and laughed at inside jokes around the Lego disasters that came out of those meetings. Then, it became the responsibility for other team members to bring an activity to the staff meeting. What really mattered was that manager got his team out of the rut they were in, and suddenly there was a huge shift in energy and innovation.
If you are the manager of a team and you dread your own meetings, then certainly your employees do as well. Take a moment to figure out how to get yourself out of the rut and then provide a cure for the interminable dreaded staff meeting. A little play time does wonders.
(Dedicated to Alex Deison, Logan Deison, Logan Gilbert, Alex Gilbert and Josh Gilbert: the men in my family who are true Lego connoisseurs.)